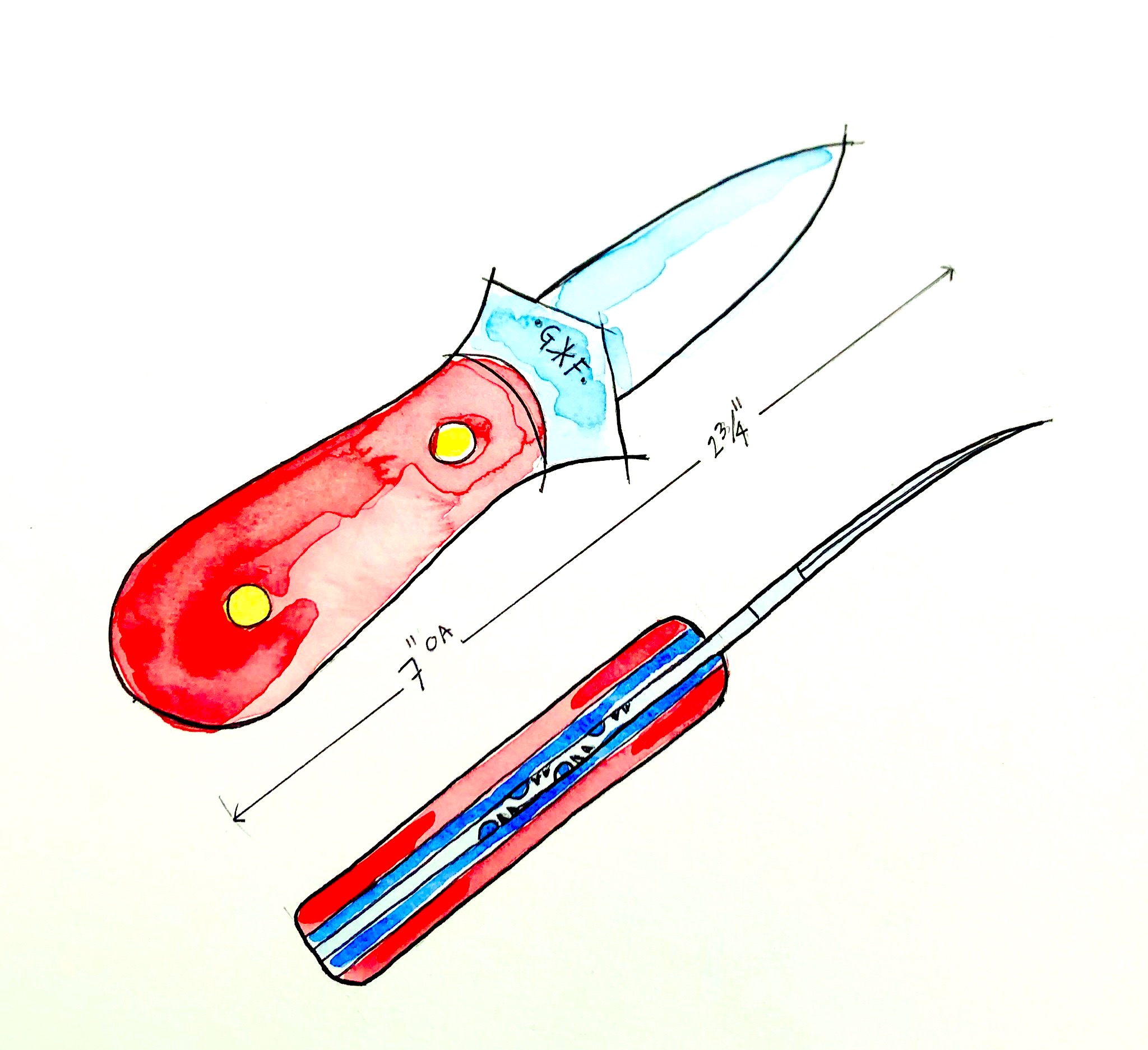 Oyster Knives
"Hinge Cracker" w / Custom Handle
Want your own handle colors? Choose from a variety of options, many combinations and styles of which you can see here . We will contact you to discuss which exact handle materials you would like. Custom handled oyster knives all include file-work.
*Please allow for up to 90 days of delivery for your custom handled oyster knife.
*Choice of one of the more unique handle materials will result in a supplementary charge.